Standard Fireplace
$1,625.00 – $7,150.00
Description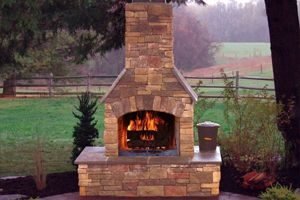 An outdoor fireplace from Stone Age Fireplaces. These can come as kits or fully assembled with a natural stone veneer. Standard Fireplaces are slightly taller than Contractor Fireplaces. The measurement refers to the width of the opening on the fireplace.
Additional components are available to create outdoor kitchens.
For additional information about these fireplaces and pricing for veneers, please contact us.